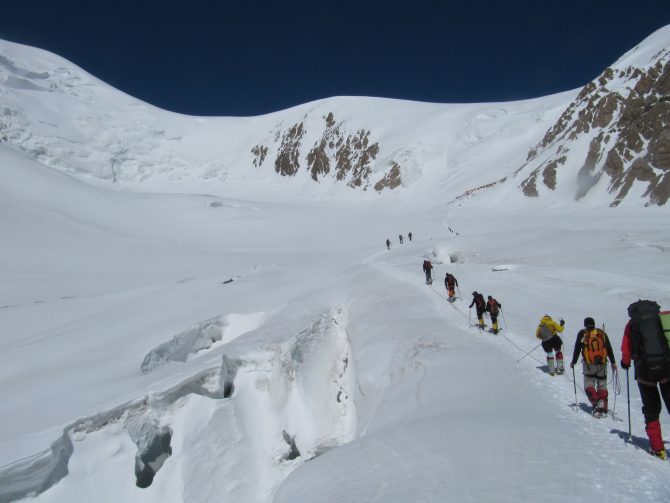 Mammut Sports Group AG is a global leader in the development, manufacture and distribution of alpine and outdoor products. Mammut is particularly well known for its high quality climbing ropes. In addition to the central headquarters in Seon, Switzerland, Mammut Group has worldwide operating offices and subsidiaries.
Thanks to beautiful nature and mountain scenery and superb climbing conditions in the Kyrgyz Republic, the tourist mountain sport has become a promising growth engine for the Kyrgyz economy. As part of a two-year PPP-project, Mammut Sports Group enables the Kyrgyz economy to fully realize their touristic potential with its specific know-how.
Project components are the strengthening of organizations of the Kyrgyz mountain sports, the training and examination of mountain guides, international marketing with travel agencies and a lasting improvement in the mountain sports infrastructure. All of these measures are implemented in collaboration with the local Kyrgyz mountain sports community. WiN=WiN designed the project and carried out the project activities on behalf of the Mammut Sports Group.
WiN

=

WiN

effects
In addition to improve directly business and income opportunities of the Kyrgyz parties, the measures also contribute to an establishment of economic and ecological structures.
With the help of this PPP-Project Mammut receives special access to the Kyrgyz market. At the same time, the project supports the CSR marketing of the company and allows the company to differentiate themselves from competitors.