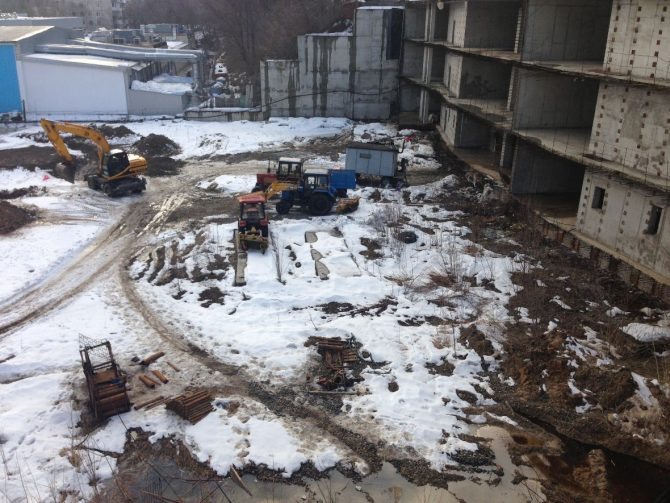 PPE International is a globally operating consulting company supporting companies since 1991 in acting sustainably and responsibly. PE International is providing efficient methods; technical knowledge, a broad range of experiences and the know-how to make economic activities more sustainable. PE International is co-founder and active member of the German Sustainable Building Council (Deutsche Gesellschaft für Nachhaltiges Bauen – DGNB).
EGS Plan provides integrated services towards low carbon solutions with high functional performance and with optimized cost and a high level of sustainability, both for new construction as well as the retrofitting of buildings.
Today in the Ukraine, many buildings, residential quarters, offices, schools and hospitals are in bad condition due to historically low building standards with regard to quality, environment and energy efficiency. The resulting high level of energy demand will be reduced by sustainable building. This is in particularly relevant considering the expected future increase in the price of oil and gas, which are currently still subsidized.
The project aims at promoting sustainable building by developing a Ukrainian adaptation of the DGNB standard system. DGNB consultants and auditors will first receive modular training and then act as multipliers to pass on their know-how to architects, planners and developers. In addition, a demonstration of the complete certification process for sustainable building will take place using a pilot project.

WiN

=

WiN

effects
Building experts in the Ukraine are sensitized and qualified through the DGNB standard system and norms. Sustainable building is being promoted and quality of constructions is increased by transferring knowledge on ecological and resource conserving building practices. This contributes to protect the environment and to reduce the carbon footprint.
It will reduce energy dependency from Russia. Internationalizing the DGNB certification system is providing new opportunities for the two partner companies. PE International is acquiring new clients for planning and analysis which require certification for sustainable construction, and thereby a new market for its services. EGS Plan can gain qualified partners for sustainable construction.