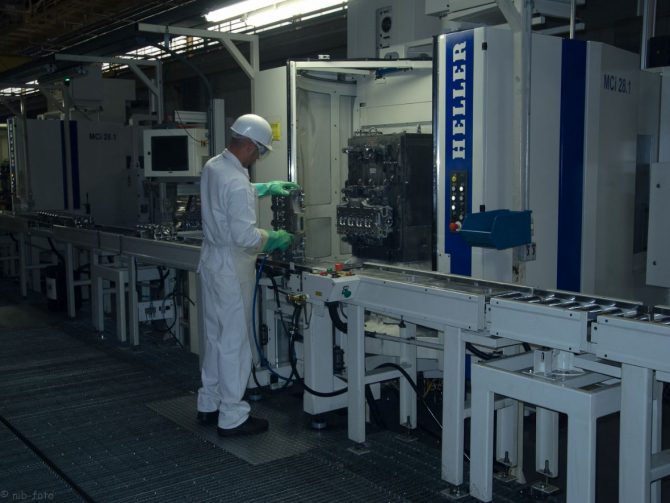 HELLER group develops and produces state-of-the-art machine tools and manufacturing systems for the metal-cutting industry. HELLER Services GmbH is the service part of the group and provides a range of services for its customers which include installation, maintenance and energetic improvements of manufacturing facilities.
Until 2017 energy consumption in Brazil will increase by approx. 5,5 % each year. Power outages and capacity constraints are prevalent already. One of the key challenges is to increase the capacity in a climate neutral and sustainable manner.
The PPP-project aims at strengthening awareness for energy efficiency in the Brazilian metalworking industry. For this purpose the energy consumption of two entire manufacturing lines in factories for "automobiles" and "engineering" are being optimized in a pilot project. Simultaneously, the topic "energy efficiency of manufacturing facilities" is being placed in the institutional framework and regional media. HELLER services cooperates with local universities and relevant authorities and associations to conduct trainings for students and decision makers and create relevance for the potential for resource protection through energy efficiency.
In several open days at the pilot manufacturing plants, company representatives, media partners and decision makers are being invited to get hands on experiences of the project results and assess the potential for multiplication in other companies.

WiN

=

WiN

effects
The PPP-project supports the efforts of the Brazilian government to extend industrial energy efficiency. It provides plant managers, associations and universities with necessary know-how.
HELLER hopes to increase demand for their services through the effects of the pilot project and to increase awareness for energy efficiency in industrial manufacturing.